Última actualización: 24/11/2014
Here you can find all types of maps of Menorca. Road maps, bus station maps, tourism offices, monuments, beaches, business, etc. If what you want is to check a dynamic map with information about places in Menorca and activities, visit our Interactive map of Menorca. You can also check the map with all the hotels of Menorca.
General map of Menorca
Detailed map of Menorca with its roads, beaches, bus stops, car parks, interest points, urban areas and petrol station.
The best map that you can download to move through Menorca in general. You can see the original map in VisitMenorca.com.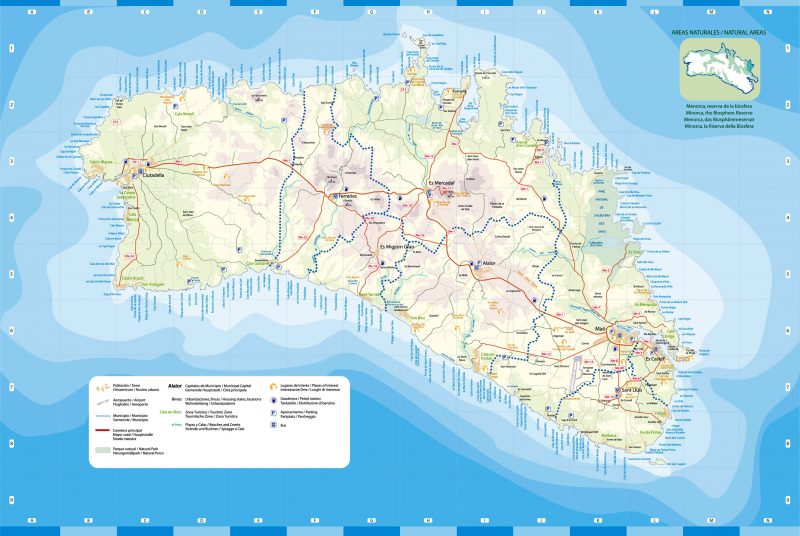 Camí de Cavalls Map
Mapa in PDF format of the Consell Insular de Menorca. Very detailed and with the 20 phases of the Camí de Cavalls (Horse Road) highlighted, perfect to check the route with your mobile phone.
Talayotic Map
Map edited en 2014 with the 32 archaelogical points of Interest.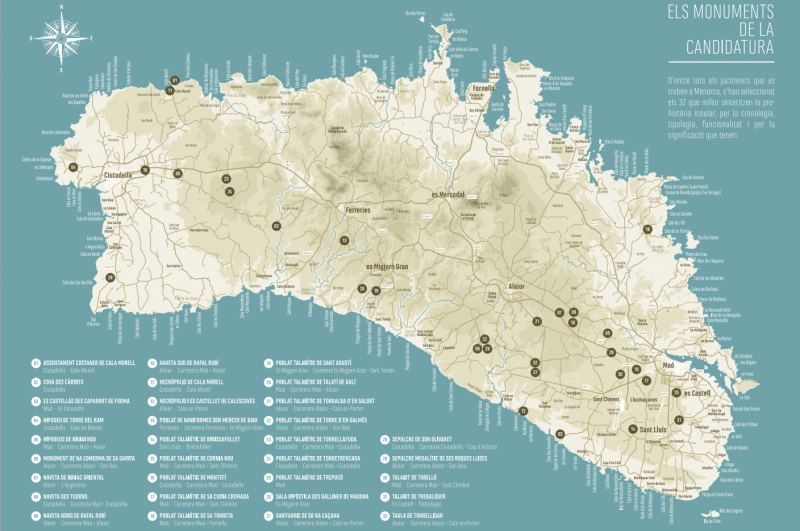 Monument Map
The monumental net of Menorca includes most of the museums and outdoor monuments. Some of them are free.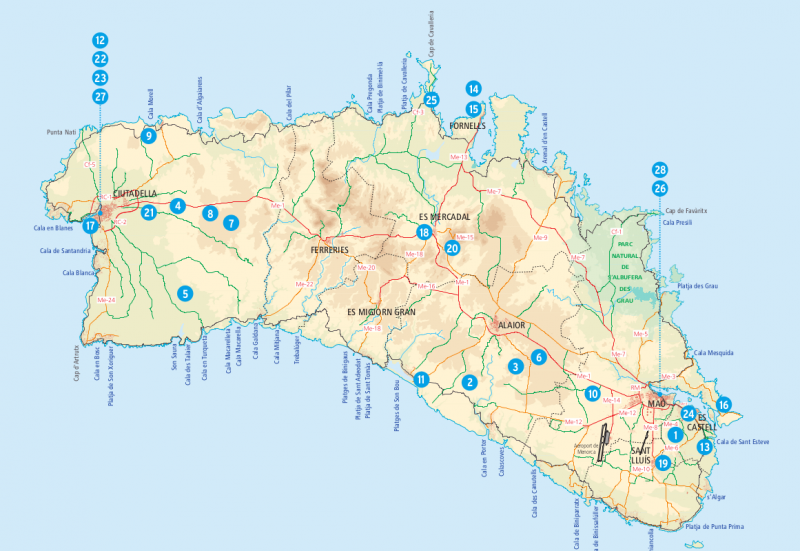 Cycling tours route Map of Menorca
You can also check the article of cycling tours in Menorca.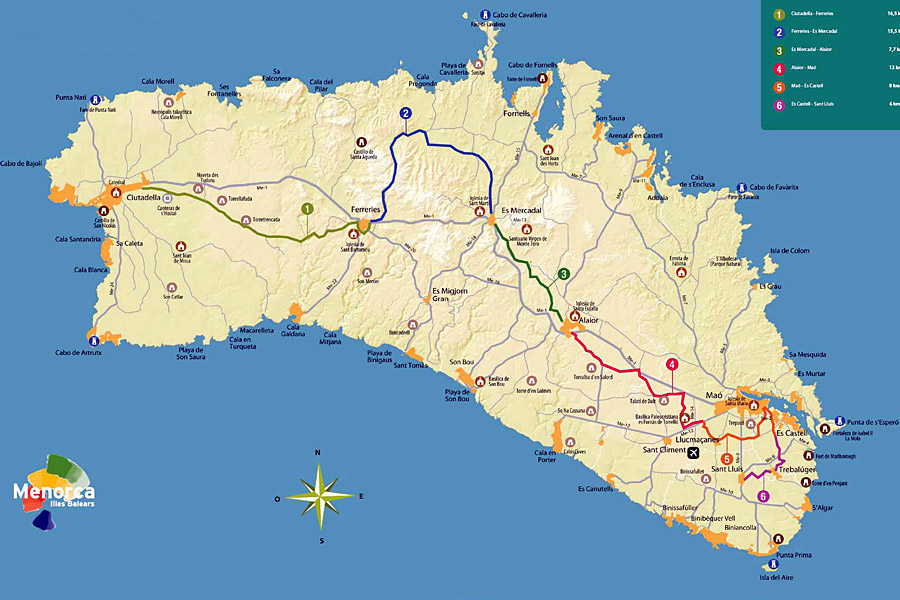 Natural areas Map of Menorca

It's a simple map with different natural areas of Menorca. It also includes some beaches and the main urban areas and roads. You can get more information in the article about the  Biosphere Reserve and the Red Natura 2000.
Marine Reserve Map of the north of Menorca
Map of the Marine Reserve of Menorca with the protected marine areas differenciated by colors.
Cycling tours net Map of Menorca
Map of the 6 main routes for cyclists in Menorca.
Map of the Villages, Urban areas and Lighthouses
A low quality map, but it's useful to get an overall picture of how are divided the main villages and the  best urban areas of the island.
Map of Administrative Boundaries and Relief of Menorca

A very simple and low quality map with the administrative boundaries of the different zones and the relief of each part of the island.

Bus station Map of Menorca

A map of the Transport Service of Menorca (TMSA) with the different stations of each bus line.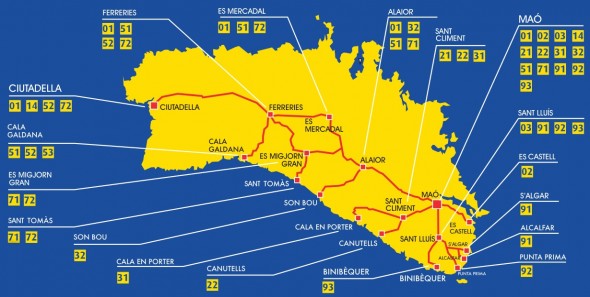 Mapa of Temporary Ponds
Camí de Cavalls Map
You can check some detailed maps of the Horse Path in this web page.
Other Maps
If you want to check other maps, as well as see the island from the air, I recommend you to visit the website of the Island Council of Menorca, specifically the cartography section. Despite the fact that the webpage is a shame, it constantly shows errors and it's difficult to use, it has some useful information about the island. Moreover, if you work with Windows, you can try to use their service of 3D virtual flight through Menorca.
Map Licence
Non of these maps is distributed with Creative Commons licence because each one is from a different author.