Última actualización: 21/09/2023
One Island, 75 Beaches
Officially there are 75 beaches in Menorca. These beaches can be classified by soil type, depending on whether they are sandy, gravel, rocky or pebbly beaches. The 75 beaches are divided as follows (not all are classified).
46 sandy beaches
1 gravel beach
5 rocky beaches
4 pebble beaches
Where are the beaches of Menorca?
As for the location of the beaches by municipality, most of them are located in Ciutadella and Es Mercadal:
How are the beaches of Menorca?
Another way to classify beaches is according to whether they are isolated beaches or urban beaches. Isolated beaches, usually called virgin beaches, are the most appreciated by most people, but there are also urban and semi-urban beaches. In Menorca you can find mainly isolated beaches:
As you can see, most of the island's beaches are sandy and are located mainly in Ciutadella, Es Mercadal and Maó.
If you need detailed information about the beaches of Menorca, I recommend you to visit this excellent Menorca beach search engine, where you can search by different criteria and find the beach you like the most.
What are the best beaches in Menorca?
Many people who visit the island for a short period of time ask themselves which are the
the 10 best beaches on the island
to take advantage of and visit them all.
It is impossible to establish a clear criterion, since each beach offers different things: tranquility, comfort, services, fun, etc. If I had to recommend some beaches they would be the following:
For Lovers of Landscape and Tranquility
For those looking for Fun and Vacuum Jumps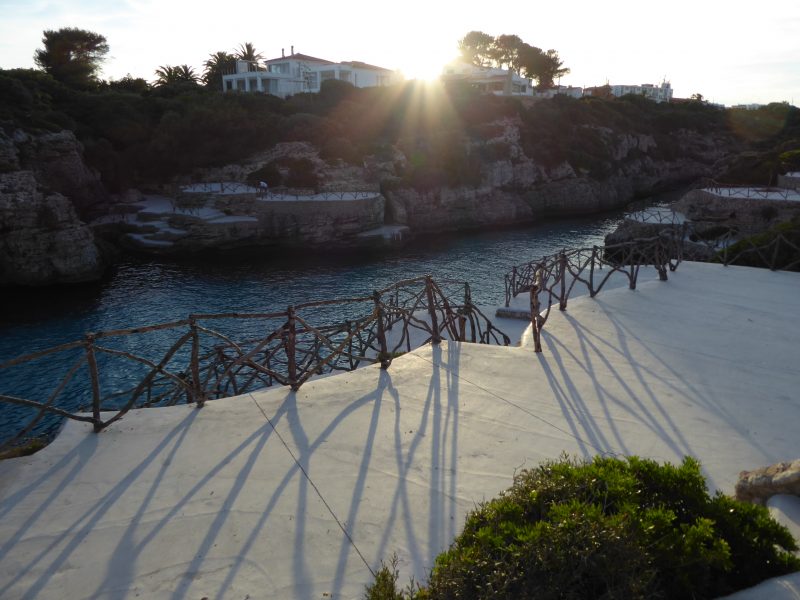 Cala en Brut: beach with artificial platforms designed specifically for diving from cliffs of different heights.
Cala Mitjana: it has a cliff with a couple of areas from where there are almost always people jumping.
Cala Pregonda: if you swim to the "escull de pregonda" you can jump into a "natural pool" available to very few.
For those seeking comfort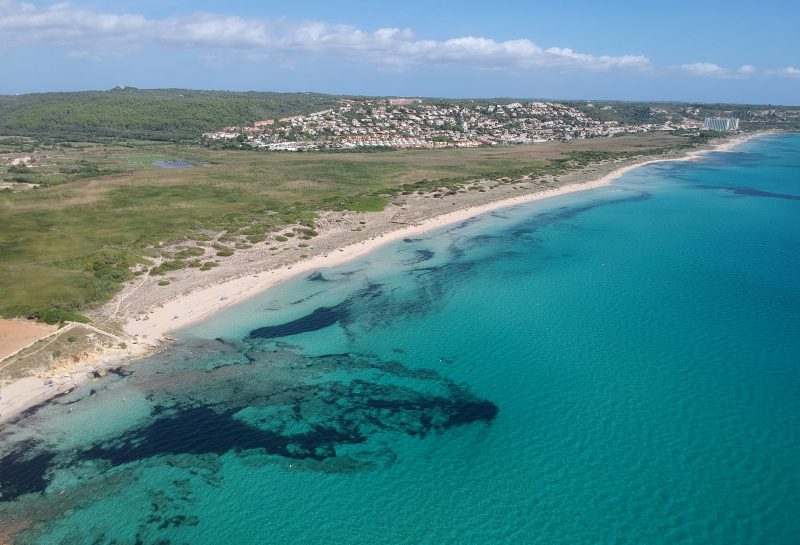 For those who want to snorkel or dive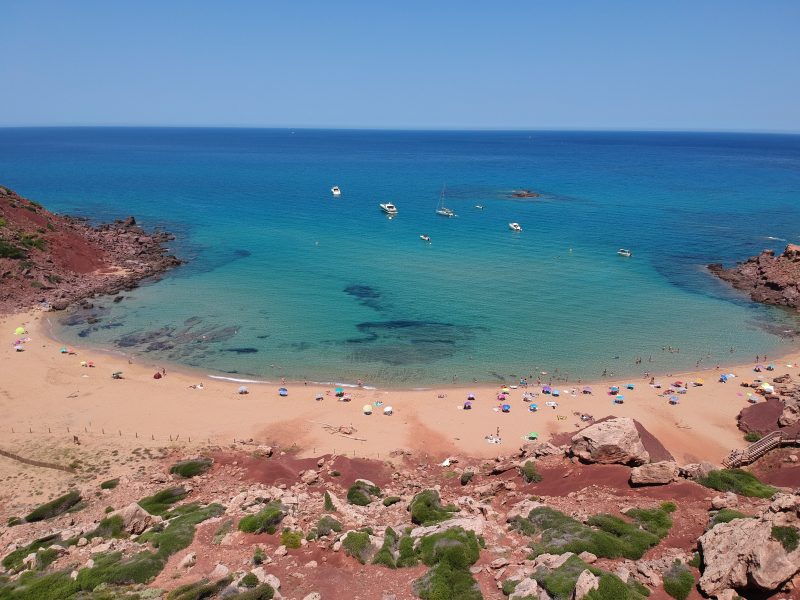 For Those Looking to Meet Few People
In addition to the recommendations I give below it is also worthwhile to take a look at
the article on beaches with less people (or more space) during the summer
.
Cala Escorxada: the 1 hour walk in the sun does not attract many people.
Cala Fustam: the same as for Cala Escorxada, and it is also smaller.
Cala Viola: both the ponent and llevant coves are usually not very crowded, because they are very hidden and because to get there you have to go through Cavalleria, which is a candy for many people.
Cala Mica: Here there are few people, the beach is not particularly beautiful and can be reached on foot from Cavalleria.
Cala Parejals: If it is afloat (it goes for years), it is very difficult to see it and it fits 4 people.
If you want a PDF Guide to take with you on your tablet or cell phone, with useful information about beaches, activities and accommodation, take a look at the
MenorcaDifferent PDF Guide
.