Getting to Menorca by Plane
Última actualización: 21/09/2023
The plane is the fastest way to get to Menorca, especially if you come from far away from the Mediterranean coast.
The big drawback of getting by plane to the island is transportation. It should be noted that getting around Menorca on foot is practically impossible, and public transport is not offering great comfort either (although it has improved a lot especially in 2015-2018).
Is It worth Renting a Car or a Motorcycle?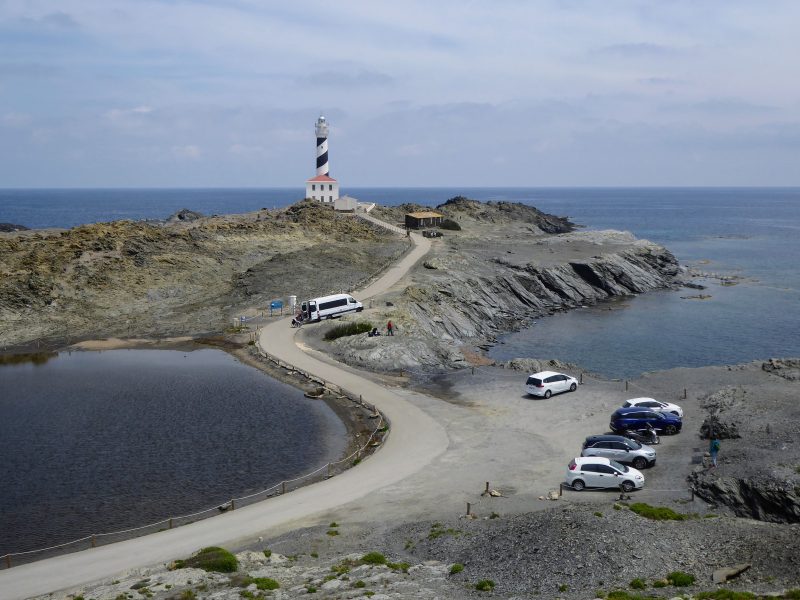 There are different companies that are dedicated to car rental in Menorca,but not enough to meet all the needs in high season.
The summer of 2009 was chaotic in this regard, and it was impossible to get a rental car if a reservation had not been made in advance. Since then it has improved quite a bit, but rental prices remain soaring in summer compared to the rest of the year.
If you plan to travel to Menorca, book a car or motorbike online or by phone.
In case you have not been able to rent a car, you always have the option to rent the car to a resident of Menorca, with the risks that this entails for both parties.
How Much does a Taxi Cost from the Airport?
One of the concerns of many tourists is the price of a Taxi to the largest urbanizations,such as Cala en Bosch, Fornells, Galdana, Fornells, etc.
In 2013 (May) the possibility of publishing posters at the airport with the indicative prices of the most common routes has begun to be raised. So if you travel to Menorca, look at the airport when the fare signs may already be on the line.
My opinion, it costs between 40 and 50 € at least.
Bus from the Airport to Maò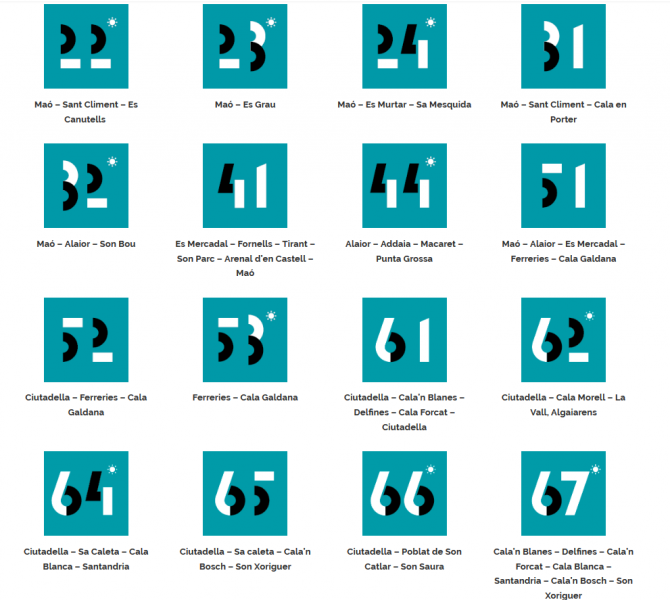 There is a bus line connecting the airport to the bus station of Maò on a regular basis for less than 3€ each journey (2.60). It won't take more than 15 minutes to get to the airport.
Considerations for getting around by car or motorbike
Once at Mahon airport getting anywhere is trivial.
Menorca is a very small island, and unless you have rented a house very isolated from any urban center or urbanization, it will not be difficult to reach your accommodation.
There is only one major road that runs throughout the island from Maó to Ciutadella.
It is a one-lane road per direction with a lot of traffic from trucks and other slow vehicles for practically allday.
If you plan to travel to Ciutadella from the airport, calculate 1 hour for your trip,unless you travel in untimely hours.
Transfers from the Airport
If you are looking for maximum comfort on your journeys the best option is to hire a private transfer between the airport and your destination.
Map and Points of Interest
On the map below you can see the main cities of Menorca. On the far right is Mahon (East) and on the far left is Ciutadella (west).