9 Tips to Prepare Your Trip to Menorca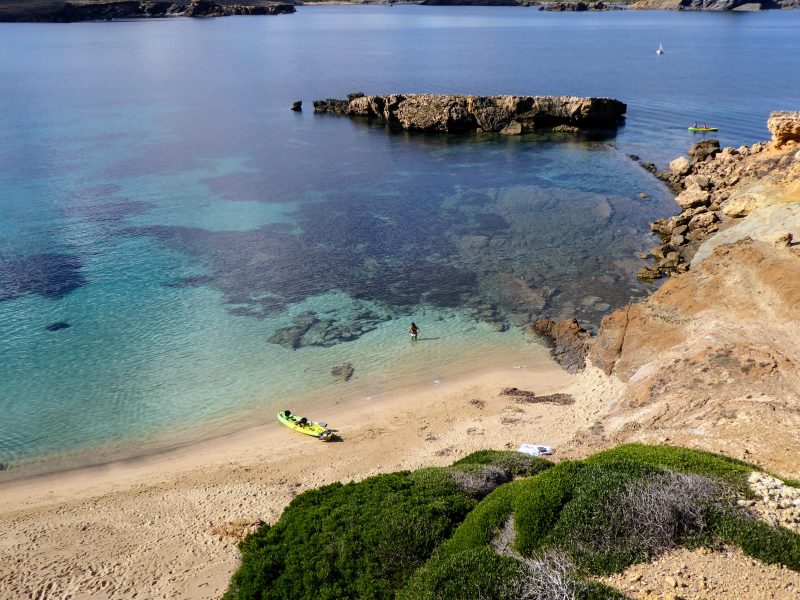 If you are going to travel to Menorca for your holidays,here is a list of tips that can help you enjoy your trip.
How many days do I need to visit Menorca?
One of the most common questions of those who consider going to Menorca is how long it takes to see and get to know this beautiful island.
1. Before you Travel – Practical Information and Curiosities
Menorca is a small island within the Balearic Islands. You can reach any place on the island in less than 1 hour by car.
The population of Menorca is about 91,000 inhabitants according to the 2017 census
The 2 main cities are Maò and Ciutadella,with about 30,000 inhabitants in each. The drive distance from one to the other is 45 minutes without traffic jams.
Menorca's climate is Mediterranean with hot summers. The months with the most sun and hours of light are May to September. Here you can see tips on what clothes to wear in each month.
Menorca is a Biosphere Reserve (it turned 25 in 2018!).
Menorca has thousands of kilometers of Paret Seca, 7 lighthouses distributed along its coast, and a famous trail that rounds the island along 185km.
In Menorca there are manyunspoilt postcard beaches,but in July and August they are usually full.
In Menorca there are many local parties involving Menorquin race horses. The most famous of all is Sant Joan in Ciutadella.
You can do dozens of outdoor activities almost anywhere on the island: Kayaking, snorkeling,diving, hiking, cycling,paragliding, sailing, horseback riding, Jeep safaris…
2. What dates are the Best to Travel?
Many people ask me when is the best date to go to Menorca.
Menorca has almost 2,700 hours of sunshine a year. From May to September there are more than 12 hours of sunshine a day on average. So if you are looking for some sun and beach, you have to go between May and September.
My personal recommendation:
June and September: for me the best months since the weather is very good and there are "less"people than in July and August
May and October: If you don't mind taking the risk of a slightly worse weather, May and October are also very good options. There are far fewer people and prices are cheaper.
July and August: If they are the only months in which you can take holidays. You must know that the island will be at its maximum capacity, you can find traffic jams and crowded beaches.
3. How to Travel to Menorca: Flights and Boats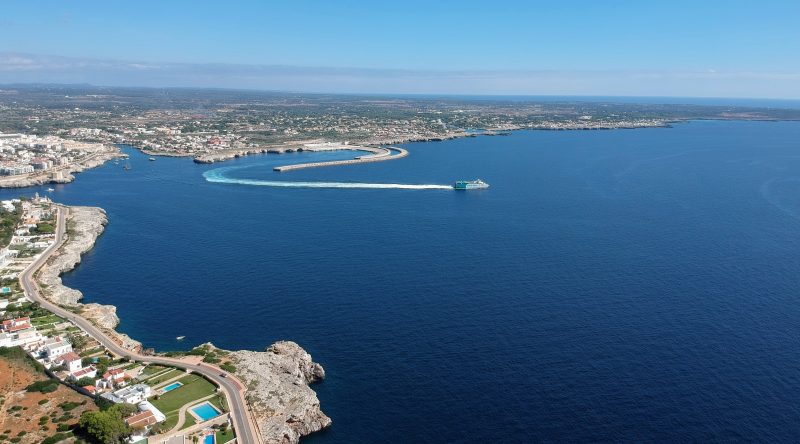 There are 2 ways to get to Menorca: By plane or boat.
Arrive by Plane: Menorca Airport is located in Maò, about 40 km from Cituadella. Getting there by plane is the best way to get there if you don't want to take your car to the island (I recommend renting one then, or a motorbike). You have to keep in mind that Vueling has had some operational problems in 2017 and 2018, so be patient first and foremost. If a flight is delayed by more than 3 hours, you are entitled to compensation.
Arrive by Boat: The two ports with sea routes of Menorca are Maò and Ciutadella. Only Trasmediterranea and Baleariahave sea routes, so there are few options to choose from. For me it is very good option if you come from Mallorca, Barcelona or Valencia,and you want to take your car and as much luggage as you want.
4. Is it better to move by Motorbike, car or Bus?
During the months of June to October, public transport in Menorca is much better than the rest of the months.
In addition, since 2018, local authorities are beginning to make it difficult to use private transport to access emblematic places of the island (such as Macarella, Tortuga, Presili, Mongofra and Favaritx)
Despite that, there are people who prefer to have the flexibility to be able to move anywhere without time limitations. If that's your case, you can choose to rent a car or rent a motorbike.
Reasons to Rent Car: If you want to have maximum flexibility. Please note that some car parks may be full in summer, especially in July and August.
Reasons to Rent a Motorbike: If you go as a couple and during the months of July and August (without intending to cross the island every day) it is a good option to avoid traffic jams and crowds in car parks on some beaches and in Ciutadella and Maò.
Reasons to use private transfers: Maximum comfort and service, at a price slightly higher than the rest of options.
5. Where to sleep? Hotels vs Apartments
I always recommend booking accommodation as soon as possible once you have tickets for your trip.
Menorca is a highly sought after tourist destination, and there are many hotels that are fully booked more than 6 and 8 months in advance (especially the best ones). I have seen booking requests up to 1 year in advance (people who book for the following year when leaving the hotel or apartment)
My favorite accommodations are:
My personal recommendations for couples:
My personal recommendations for families:
My personal recommendations for Friends groups:
6. What to Do in Menorca? – Plan Your Activities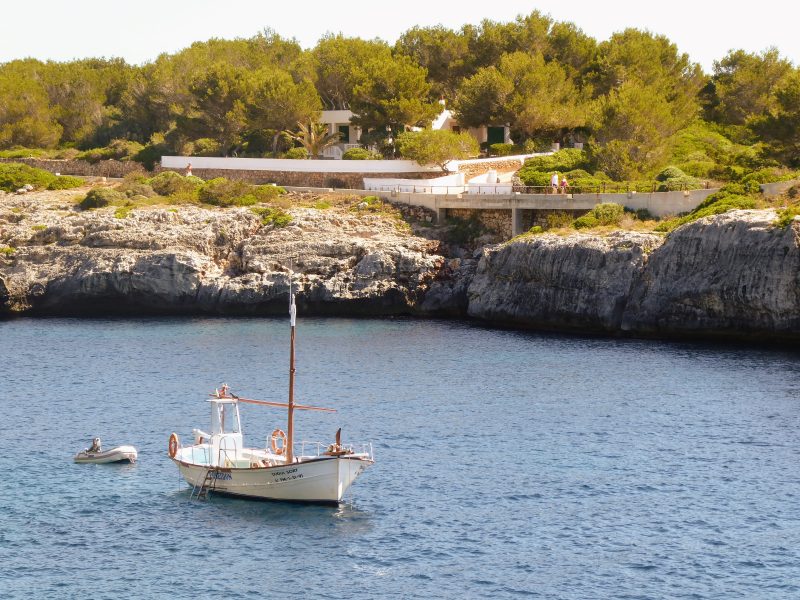 If you have decided to go to Menorca you have to know that there are many activities to do, especially from May to October.
My recommendation is that you look at the ones that interest you and book in time,especially if you will be in Menorca between June and September.
If you want to go with the classics, these are the 7 most popular activities of 2019:
7. Where to Eat or Dine? Some Recommendations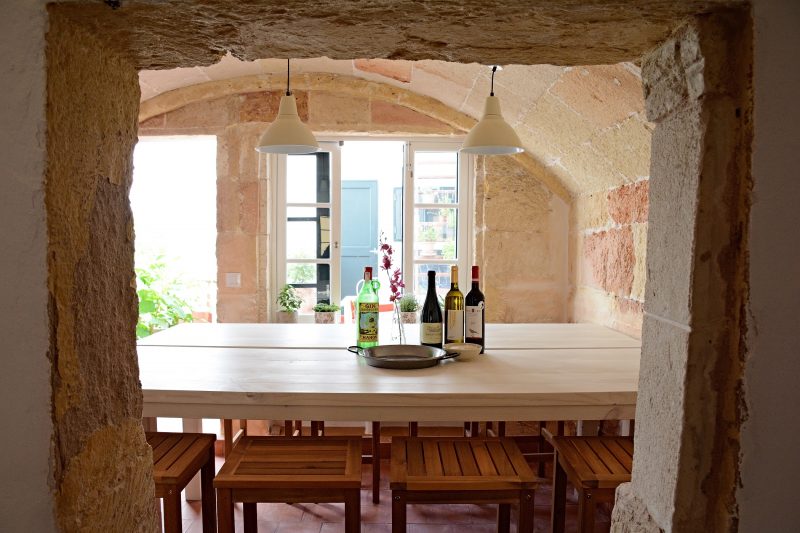 I always recommend including gastronomic experiences within a trip of any kind.
This is especially recommended in Menorca, as it has many restaurants of high quality,so it is worth trying at least some restaurant. Some of my recommendations:
8. Plan to Experience Local Festivities (if they match your dates)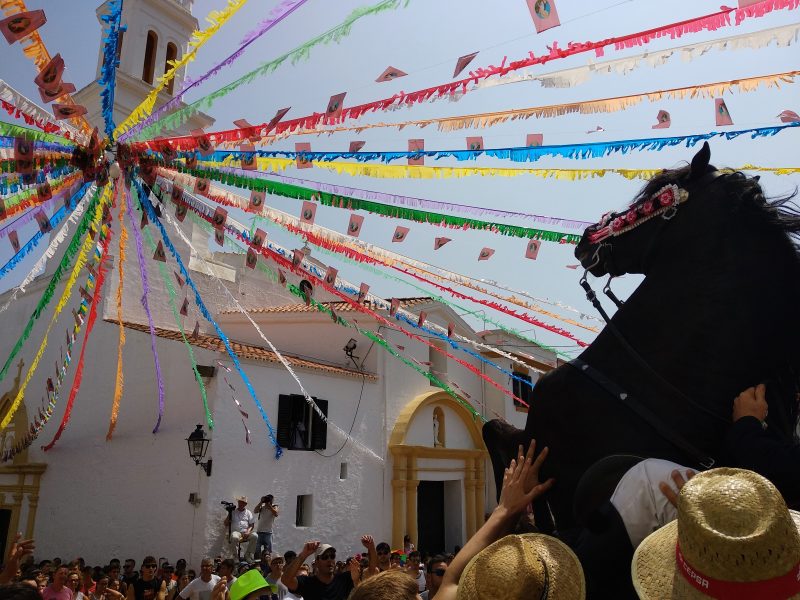 Menorca has very fun popular festivities that is suitable for all audiences.
The Festivities of Sant Joan in Ciutadella are the most famous, with tens of thousands of participants, but all the towns of Menorca have parties and it is worth trying to be in one of them.
9. Don't Forget This in Your Suitcase!
If you are going to Menorca a few days, here are some things that I think everyone should carry in the suitcase.
Bonus 1: Interactive Map and PDF Maps
If you travel to Menorca during your holiday I recommend to check out our interactive map where you can see what points of interest there are all over the island.
If you want some more detailed map we also have other maps,such as:
Bonus 2: Is there 3G/4G Internet on the Beaches?
Short answer: on most unspoiled beaches there is NO internet coverage. For me it's a very positive thing because it allows you to disconnect quite a bit. On some beaches it is possible to catch some coverage, but it almost never allows you to browse comfortably or make calls.
That's why we recommend buying our PDF guide to have at all times the information to plan your trip.
Imagine that you are on the beach and want to plan the rest of the day at the moment: with our Guide you can check the info offline and decide on the spot.
Bonus 3: Can I Pay by Credit Card Everywhere?
ATMs are available in all towns. If your entity charges you to withdraw money at other entities ATMs, it is best to check where the ATMs are first to avoid absurd fees.
Please note that some shops and restaurants do not allow to pay by credit card. This is becoming less and less common but there are still places where you won't be able to pay by card. You won't have any problem finding ATMs in Maò, Ciutadella, Es Mercadal and Ferreries, but if you're a little more isolated, it's best to check with restaurants if they allow you to pay by card.
Bonus 4: Which Beaches Are Most Empty in Summer?
If you are looking for more than all is to be quiet on the beach and with the minimum of people around you, check out our article about which beaches of Menorca are the least crowded in summer.
Bonus 5: How Long In Advance Should I Book?
If you have questions about when you should start booking your flight/boat, your accommodation, your car and your activities, here's some pretty useful information.
Tourists travelling to Menorca book their holidays at least 60 days in advance.
The best accommodations are usually filled up to 6 months before for the months of July and August (In February the best rooms are already full).
When People Book Their Holidays to Menorca
Based on CAIB's official statistical data for 2018,this is an approximation of Spanish tourist bookings (Spanish tourists are about 37% of Menorca's tourism) that occur every month of the year.
As you can see, most bookings are made between April and June,so my recommendation is that you do the same. If you can it is better to book at least 4 months before your trip.
January: 810 bookings – 11 bookings per hour
February: 1,061 bookings – 15 bookings per hour
March: 879 bookings – 12 bookings per hour
April: 2,342 bookings – 33 bookings per hour
May: 3,947 bookings – 55 bookings per hour
June: 4,263 bookings – 59 bookings per hour
July: 2,239 bookings – 31 bookings per hour
August: pending updating
September: pending updating
October: pending Update
November: pending updating
December: pending updating
Reasons to Book Your Accommodation As Soon as Possible
You can book the best hotels with lower prices (I sometimes book 2 and decide later)
Prices usually go up over time. The later you book the more expensive the prices.
You can cancel your reservation at no cost if you cancel or change your trip
Reasons to Book Your Activities As Soon as Possible
Reasons to Book Your Car As Soon As Possible
From June to August there is some shortage of cars and you can end up without one or paying much more. You can book by comparing prices.
Prices usually go up over time. The later you book the more expensive the prices.
You can cancel your reservation for free if you do so via rentalcars.